Great Drivers
Our knowledgeable and experienced drivers are on hand to make your journey as efficient and comfortable as possible
coach hire Manchester
Arrive On Time
Our carefully planned journeys ensure your passengers arrive safely, on time and relaxed
coach hire Manchester
Luxury Fleet
Our elite vehicles are fitted with a range of extras that are ideal for all groups
coach hire Manchester
Transfers
Providing on-time pickup and drop-off coach transfers for airports, boat and train services
coach hire Manchester
Availability
We can work around you to accommodate your busy work schedule for all travel needs
Contract Hire
If you are planning regular travel with us, why not enquire about our contract hire options
Coronavirus Update
Given the unprecedented situation we're all facing as a result of Covid-19, we wanted to provide an update on what this means for any travel plans you may have with Orion Travel.
We will continue to operate home to school services, swimming bath contracts, day trips, corporate schedules and private hire tours and excursions where they are safe to do so.
For those customers who still wish to travel they can do so safely, where travel restrictions allow and in line with guidance from health authorities.
However, we understand there is uncertainty around travel at this time, so if you currently have a booking with us but would prefer not to travel this is understood. Financially, any bookings that have been paid in full, we will retain the deposit and transfer the balance to a future excursion or trip.
For customers concerned about exposure to Covid-19, we want to reassure you with the measures we're taking to ensure the health and well being of our customers on our fleet. Staff are measured and assessed daily and our fleet are deep cleaned after every trip.
Above all else we would like to reassure you that the health and safety, of our team and passengers  is our number one priority.
Thank you for your continued business which is sincerely appreciated.
Coach Hire Manchester
Welcome to Orion Travel Coaches Ltd, the premier providers for coach hire in Manchester.
From corporate events and family get-togethers to holidays, day trips and more, we have the ideal vehicle to suit your needs.
We are the best representation for your school or company, and our experienced drivers will use their extensive local knowledge to plan your journey thoroughly – leaving you to enjoy your trip or event, without the stress.
We own a fleet of comfortable and efficient vehicles, from luxury coaches and mini coaches to minibuses, which can seat from 8 to 70 people. Based in Manchester we are licensed to take passengers from and to anywhere in the UK.
With our team of reliable, punctual and polite drivers, you're in good hands. Before any of our drivers are allowed to drive for Orion Travel, they must get an enhanced Disclosure and Barring Service (DBS) check and a Driver Certificate of Professional Competence (CPC) so you can relax in the knowledge that all of our drivers are trained to the highest standard and able to deliver the best service possible to you.
We are always happy to answer your questions, so please feel free to ask!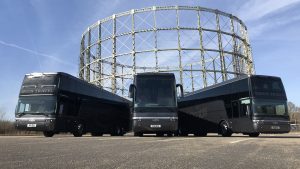 Executive and Corporate
We have an outstanding range of VIP and Executive Coaches for private, executive and contract hire in Manchester and across the UK
coach hire manchester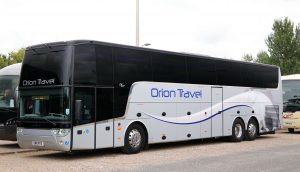 Private Hire
At Orion we have a range of standard coaches available for all your travel requirements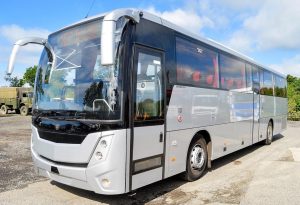 Schools and Colleges
Organising a trip can be time consuming, but one quick call to our friendly office staff will get you the quote you need for the transport to suit your requirements.
Get In Touch
We are here to help. Get in touch today for more information or to get a quote.